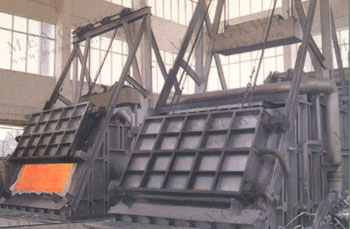 Regenerative Energy Saving Aluminum Melting Oven
Special note
Volume: 2~50 ton of aluminum
Shape of oven: rectangular oven, large tilt charging oven port at its side; round oven, charging at the top.
Speed of melting: 9 ton/hour (max)
Fuel: diesel fuel, marsut, natural gas, liquefied petroleum gas
Oil ware: Mix diesel fuel consumption 47kg/ton aluminum.
The oven can be configured with fixed or tilt able maintaining furnace. The accuracy of casting aluminum melting oven less than ±50C.