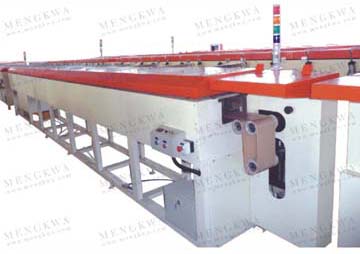 Hot Air Vulcanization Equipment
Special note
Usage: The function of the equipment is to utilize high temperature hot air to vulcanize the rubber products then reach to the required performance. Different rubber products may require different temperature for vulcanization. The temperature can be set from 0℃ until 290℃ according to different material requirement. The equipment is easy to operate, control, and it's easy to maintenance.
Details
Technical Parameter:
1.Temperature of inside heating oven: 0-290℃ adjustable;
2.Transmission belt width: 150/180mm;
3.Heating power: 36kw;
4.Transmission speed: 0-28m/min (adjustable).